The following promotion is accepted in Flushing Office only
Fall Specials
Get Ready for the Holidays!
1. Specials of the month – treat the dark and hollow circles under the eyes with Restylane for $1000 only ($1200 value). Ask us how to get the Elite eye cream ($90) for free with this procedure! (No other discount can be applied with this offer).
2. Due to the popular demand, we are keeping our summer specials for 2 more months
Even tone skin brightening Set
Best treatment for dark spots and give your skin a glow!
The whole sets include:
· UV Clear Sunscreen SPF 46 or UV Physical Sunscreen SPF 41
· 4% Hydroquinone bleaching pads
· Advanced antioxidant cream
· Rejuvenation Retinol Serum
That is whole 2-3 month morning and night treatment!
Buy the set ($261 value) for $250 and get a free gentle cleanser ($25 value).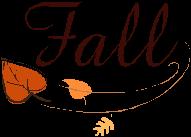 LI Dermatology, PLLC
41-60 Main Street, Suite 301
Flushing, NY 11355
Tel: 347-389-3888
Fax: 718-889-2411